I am always on the lookout for which skincare for oily skin works best as there are way too many over promise skincare range in the market.

My Skin Type: Oily + Big Pores

I don't have a perfect skin, in fact it was pretty bad. I remember my puberty started at a very young age like 10 or 11 years old.
It was oily and pimplish like and I didn't know anything about skincare routine. My teacher even inform my parents about it like how bad my skin was and it's time to take care before breakouts happened which is kind of embarrassing.
I have dad genes and you know the only thing my dad use to wash his face is body bar soap. My Dad was brought up in the Kampong, so you know that kind of lifestyle he had. As for my mum, she has almost perfect skin and she doesn't use any skincare products except makeup. So well, I have to figure that out myself!
After many years of Tried & Tested products, research and learning, here's what works for my OILY Skin and what's good for my pocket!
Note: I'm not promoting any of these products. I'm using these products myself for years and it's doing the job well for my oily skin type.
SKINCARE FOR OILY SKIN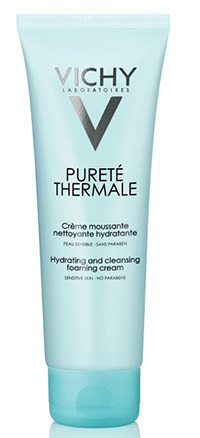 Vichy Purete Thermale Hydrating and cleansing foaming cream
Texture: Foaming cream
Direct Product Link: Click here, otherwise visit website: www.vichy.sg 
Why I like this? Hate the idea of over drying skin after cleansing my face with certain cleanser. You know is over drying when you feel the tightness on your face. But this does not, this helps to keep my skin feel hydrated even after washing off the grease on my face. It helps to wash off my make up too! What's more, this is clinical tested. Suitable for sensitive skin, hypoallergenic and tested under dermatological control.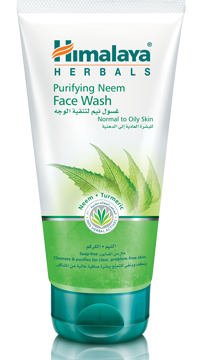 Himalaya Herbals Purifying Neem Face Wash
Texture: Gel Based
Direct Product Link: Click here, otherwise visit website: www.himalayaherbals.com
Why I like this? I've tried many gel based cleanser during my teenager years and although it does the job in removing the grease on my face, it it always over drying. However, this does not cause dry skin! So I'm using this as a second cleanser when I am having a shower because it does not really get rid of make up 100%. It's dermatological tested, helps prevent pimples since it contains "neem" which is antibacterial properties. It has Turmeric and Harida which controls acne effectively.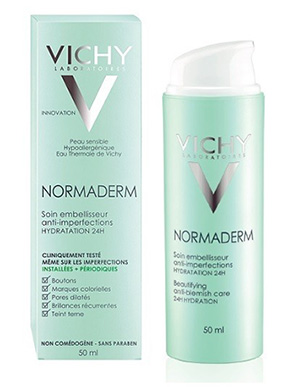 Vichy Normaderm Anti-Blemish Care
Direct Product Link: Click here, otherwise visit website: www.vichy.sg
Why I like this? This is the no.1 must have moisturizer for anyone who has oily, acne and blemish skin. I found out this great product from a review from Flowerpot beauty forum. This lady posted a before and after picture of her boyfriend who suffered from acne and blemish skin and the result was amazing after 1-2 months of used. So I grab it, try it and I fell in love with this product forever. I have been using for almost 10 years.
Can you imagine keeping your face hydrated, lightens scars, reduce pore size and control the sebum production on your face? It's like a all in one miracle bottle for oily skin! No wonder it's their best selling anti imperfections moisturizer for oily and acne prone skin.
So I like to use this almost everyday, especially before applying my makeup together with Biore Sunblock (see below). Somehow using this two product together (Apply Vichy first, then Biore sunblock.) make the makeup stay longer throughout the day, which is very important because it help keeps my makeup stay fresh and matt for about 5-6 hours, then I will start feeling a little oily on the face.
Clinically tested. After usage*: -75% Acne, -25% Sebum production, -28% Scars and -14% Pore visibility.
MAKE UP FOR OILY SKIN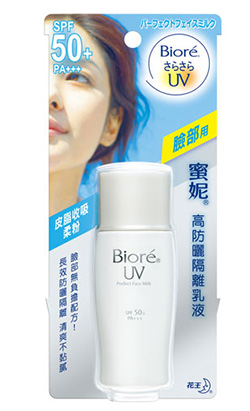 Biore UV Perfect Face Milk SPF50+ PA
Direct Product Link: Click here, otherwise visit website: www.kao.com/sg
Why I like this? Before applying any makeup on my face, I will definitely apply a makeup base and a sunblock first. The weather in Singapore will force you to perspire which means oily skin like mine and yours will ruin the makeup very quickly. So this amazing bottle do the job of protecting my skin under the sun and what I like most is the sebum-absorbing powder that keeps my skin shine-free throughout the day. Once you try it, you will know what I mean. I like the non-sticky texture too, doesn't feel greasy at all.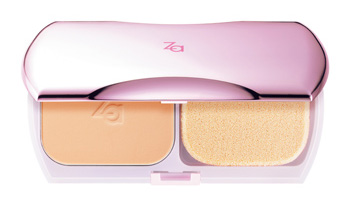 ZA Perfect Fit 2-Way Foundation
Direct Product Link: Click here, otherwise visit website: www.za-cosmetics.com
Why I like this? Most people who have oily skin will tend to have larger pores. So, it is recommended to avoid liquid foundation as it will only make your pores larger.
For many years, I tried many over the counter and branded make up and I must say that this has the best coverage. It has 8 shades to choose from and this really smoothens my pores and it's quite good at covering spots and acne marks. Moreover, it's inexpensive and I can stock this up easily as you can find this brand easily. Well, I'm not very adventurous in trying new foundation after I found this that works great on me but I am open to try if you have other foundation to recommend to me.
Is there any Skincare or Makeup that works great on oily skin?
If you have tried them and love them, I would love to hear from you about your experience. So comment below or drop me an email at [email protected]