DIY Wedding money box aka Ang Pow Box doesn't have to be hard. If you are creative and is really good at handicraft, making your own Ang Pow Box can be really enjoyable.

Beside, getting your spouse or friend to help you out can also make a better bonding between the relationship. Agree?
Here's 7 Ang Pow Box ideas I have gathered online through my research which I think is pretty awesome and creative. The Chinese people call this as Wedding Ang Pow Box wheres in the western country, they call it as the Wedding Money Box.
7 Wedding Ang Pow Box Ideas You Can Steal From
1. The Bird Cage Ang Pow Box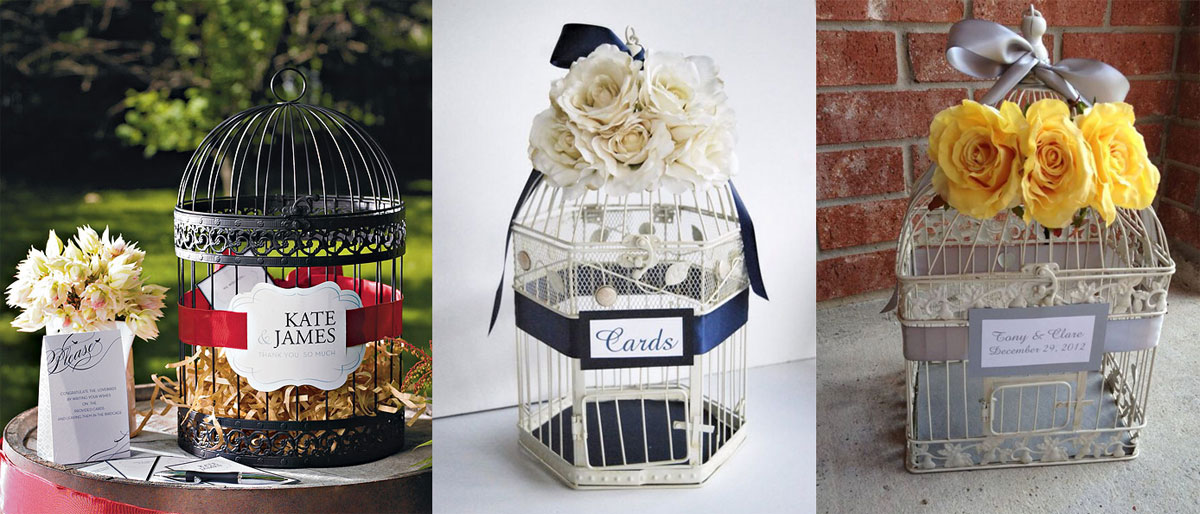 Credit: 1st design- Jubileefavors from Ebay, 2nd & 3rd design- MackensleyDesigns from Esty.
2. Wedding Cake Ang Pow Box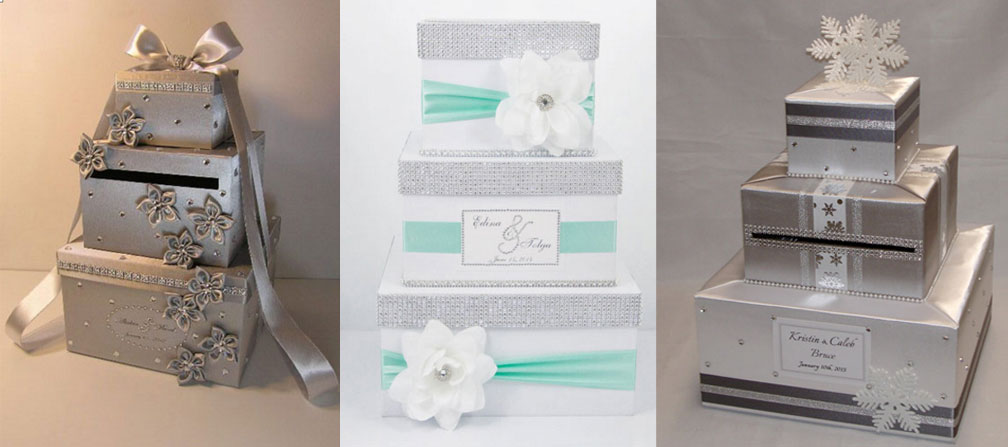 Credit: 1st design- Bwithustudio from Esty, 2nd & 3rd design- Diamond Decor from Esty.
3. The Bride & Groom Ang Pow Box


Credit: 1st design- www.misskraftye.blogspot.sg, 2nd design- Pinterest, 3rd design- www.pegeo.com.hk
4. The Wedding Post Ang Pow Box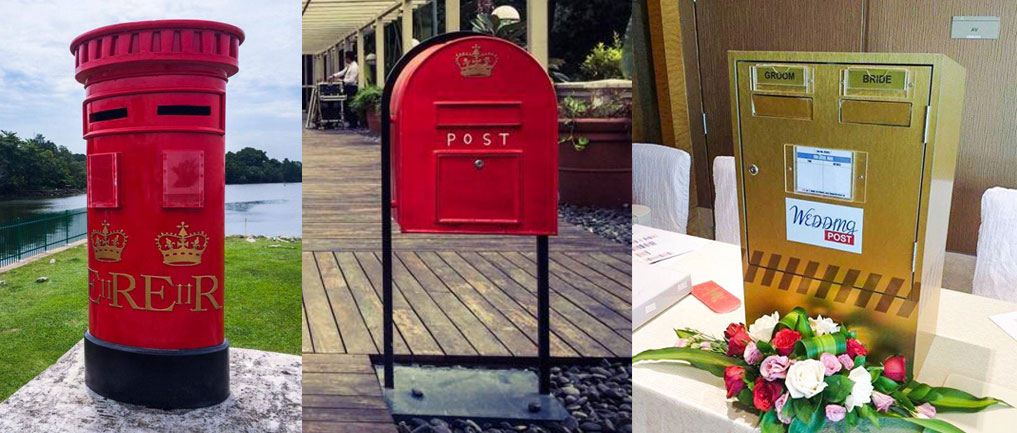 Credit: 1st to 3rd design- www.im-perfection.com.sg
5. Wishing Well Ang Pow Box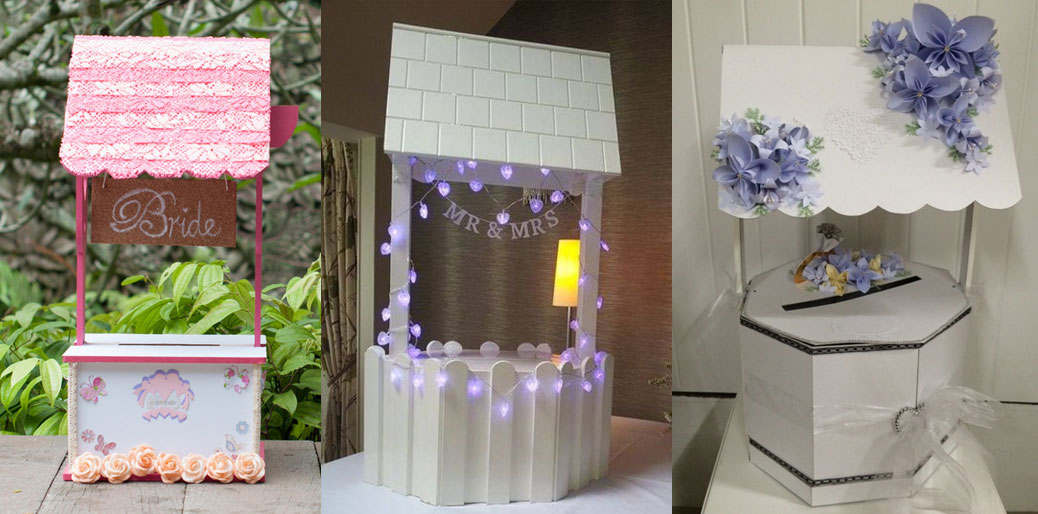 Credit: 1st design- www.forthewedding.sg, 2nd design- Facebook TLC Candy Cart Hire & 3rd design- www.tnjforeverwedding.com
6. Fairytale Ang Pow Box


Credit: 1st design- Pinterest, 2nd design- paulnkarine.weebly.com, 3rd design- Esty by SweetJonesin
7. Fund Us Ang Pow Box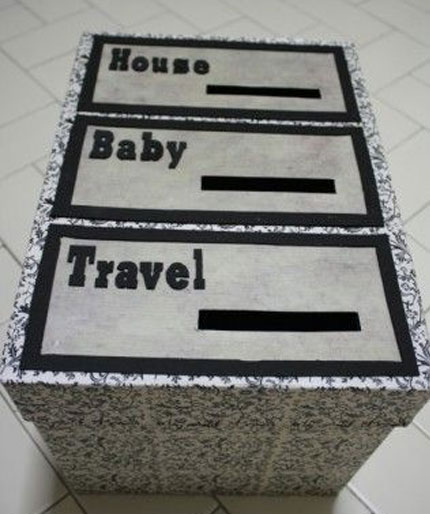 Credit: 1st design- www.mywedding.com/vinloveshui
Want to see the wedding ANG POW BOX I DIY ?
Unicorn Wedding Ang Pow Box- DIY by Me!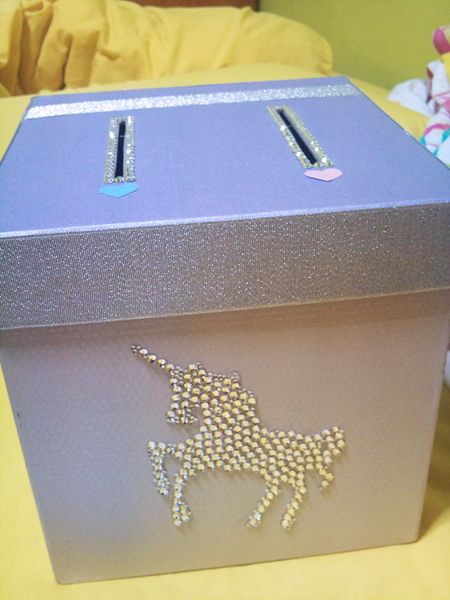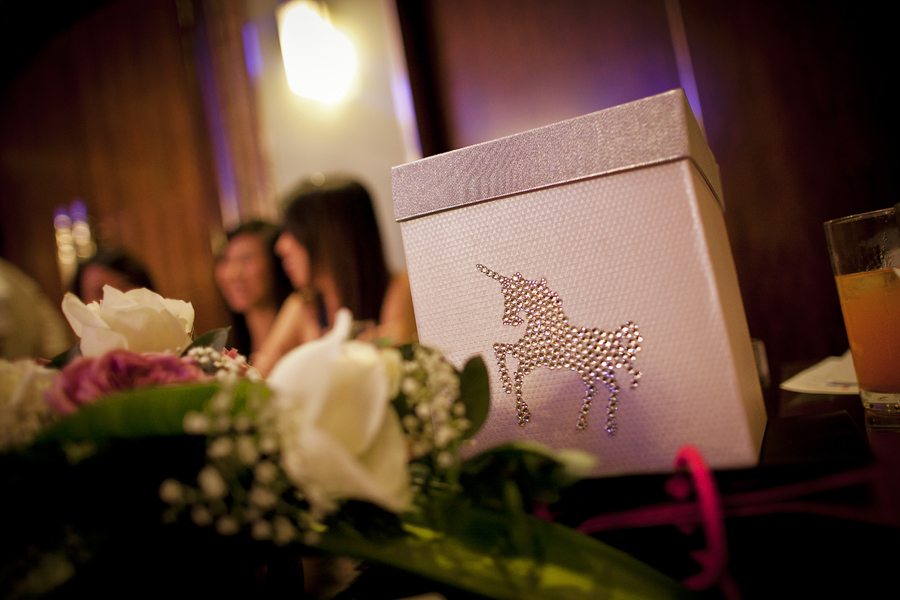 This was the wedding Ang Pow box I made during my wedding in 2011.
With the idea along unicorn and fairytale, I decided to DIY my own ANG POW box with some bling bling crystals and pastel colour has to be used.
I'm not going into details how I DIY the Ang Pow Box as I think is pretty straight forward… except for the unicorn which I actually google online to find the best looking unicorn shape, print the shape out, trace the shape with a pencil on the box and start pasting the swaroski crystals with a special glue meant for swaroski crystals so they will not peel off easily.

ITEMS required
BOX: I bought the box from Precious Thots Tampines, just so you know that most Precious Thots carries boxes like this in varies sizes. I like their boxes as they comes in varies colours, textures and sizes. Of course you can use any box but you need to buy some wrapping paper or cloth to wrap them up which is a bit tedious.
Other places you can get the box from are Spotlight, Artfriend, Daiso (Pretty small boxes unless you want to make tier type like the wedding cake) or you can also use recycling boxes like A4 paper carton box.

SWAROSKI CRYSTALS: Purchase from a shop near Arab street. I couldn't remember the shop name though.
Glue (Depends on what you are pasting), double side sticky tape, scissors, penknife, pencils, ruler, colour paper, nice wrapping paper, ribbons, flower etc… are what you basically need.
Some advice if you plan to DIY your ANG POW BOX

TIPS 1: Use BIGGER box or 2 boxes:
Looking back, I should have buy the bigger box, I regretted buying the medium size box as the box is too small for the guest to put the red packet. My dear brother in law had to empty the ang pow box 2-3 times and kept them separately in another bag so the rest of the guest coming in later can slot in the ang pow.
I'm not sure how many guest are you inviting but my recommended Ang Pow box for holding 300 guests is to use at least 2 cartons of 30 x 25 x 22cm (A4 paper size carton box): His & Hers.
TIPS 2: A BIGGER Deposit Slot:
The Ang Pow these days comes in varies sizes and I only buffer extra 2-3cm of an average red packet, so the deposit slot I cut is too small, in the end, the guest have a little difficulties to slot in the Ang Pow. If you ask me the recommended deposit slot size to cut, I would recommend making a 14 by 2.5cm ang pow slot.
TIPS 3: Accessorize it:
Simple is beautiful, but looking back at the unicorn Ang Pow box I had DIY, I find it a little too plain and I realized that I should place some flower at the top of the box to beautify it even more. I think you will agree that too.
Most of the exquisite Ang Pow box I've seen online have some artificial flower or ornaments at the top on the Ang Pow box, so it is a better idea to design drastically rather than keeping it too simple.
Handicraft Art Supplies Shops for your Wedding Money Box 




IKEA: www.ikea.com
Daiso: www.daisoglobal.com
Spotlight: www.spotlight.com.sg
Golden Dragon: www.goldendragon.com.sg
Art Friend: www.artfriendonline.com
Made With Love: www.madewithlove.com.sg
Paper Market: www.papermarket.com.sg
Popular Bookstores: www.popular.com.sg

Click on the website above to find out the store locations.