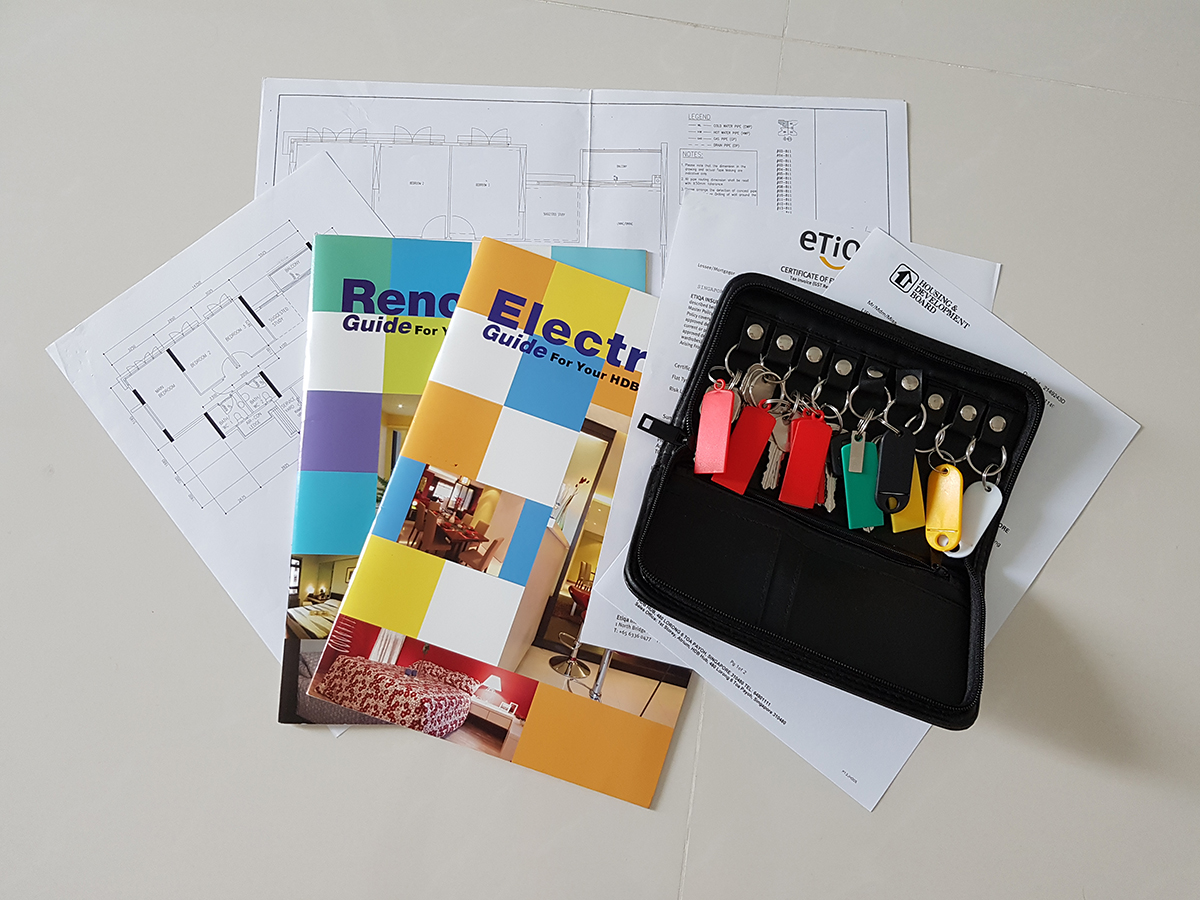 I can understand how it feels when you finally received the notification from HDB that you can finally collect your house key. After all, you have waited for almost 2-3 years for it and yes it got really excited and joyful to look forward to the key collection day at the HDB hub.
I vividly remember when we first applied our first HDB BTO flat. He just asked me out of the blue and so we went to check out the latest BTO HDB sales flat at the HDB sales website and then we just click and submit the application.
Very typical Singaporean couple style… apply for flat first, then get marry. Ahhh… He did not even propose to me yet! =(
Anyway here's what I think you should know to get you well prepared for during the key collection day.




WHAT YOU NEED TO BRING
When you come to collect the keys to your flat, you must bring the original copy of these documents, of all persons listed in the application:
Identity cards of ALL persons (including occupiers) listed in the application.
Marriage certificate (ORIGINAL) if you are buying a flat under the Fiancé/Fiancée Scheme and applied for the Additional CPF Housing Grant (AHG)
(For our case, we provide our wedding banquet hotel confirmation letter and invoice as our wedding is 1 month after the key collection date. You can check with your customer service manger who is serving you (indicate on the letter)
Original birth certificate of your children, if they are below 15 years old Or if you are buying the flat under Third child priority scheme.
Certificate of Fire Insurance (To be purchase at ETIQA counter on the same day at HDB Hub)
Latest CPF statement/Payslips/Company letter.
Power of Attorney if you are unable to attend the appointment personally (if you are overseas, the attorney representing you must bring one certified true copy by the solicitors and two photocopies).
You can download the authorisation form here from HDB website.
Completed GIRO form if you are paying monthly loan installment partially or fully by cash
NETS card. You are required to pay for some miscellaneous charges with NETs
HDB KEY COLLECTION VENUE
Address: HDB Hub, 480 Lorong 6 Toa Payoh, Singapore 310480
Main line: 6490-1111 (weekdays: 8:30am to 5:00pm)
Website: www.hdb.gov.sg/cs/infoweb/contact-us
Carpark: You can park at the HDB Hub. Alternatively, you can park at the public carpark at Blk 86 Toa Payoh Central (3 min walking distance)
Google Map: goo.gl/maps/9eC8uPoaYe22
Arrive 30 minutes before the appointment time. You never know how's the traffic like and you don't want to end up waiting all over again if you miss your queue no. Moreover, you need to purchase your fire insurance at ETIQA counter prior to taking your key collection queue ticket.




HDB KEY COLLECTION PROCESS
Please note that you are required to collect the keys to the flat within 1 month from the date of the notice letter received. Otherwise, you can visit HDB website > Go to My HDB page > Login with your Singpass to change the appointment dates.
Step 1: Purchase Fire Insurance from ETIQA, counter 1 at Atrium HDB Hub (Level 1)
If you are taking loan from HDB for the purchase of your flat, you are REQUIRED to buy a fire insurance policy from ETIQA Insurance (It should cost you less than $6.60). Thereafter, they will issue you a certificate of insurance. You are required to obtain this certificate on the SAME day of your scheduled appointment, BEFORE you register your attendance at the Reception counter or self help machine at Level 1, HDB Hub Atrium.
Step 2: Register your Attendance at Reception counter or Self-Help machine at Atrium HDB Hub ( Level 8)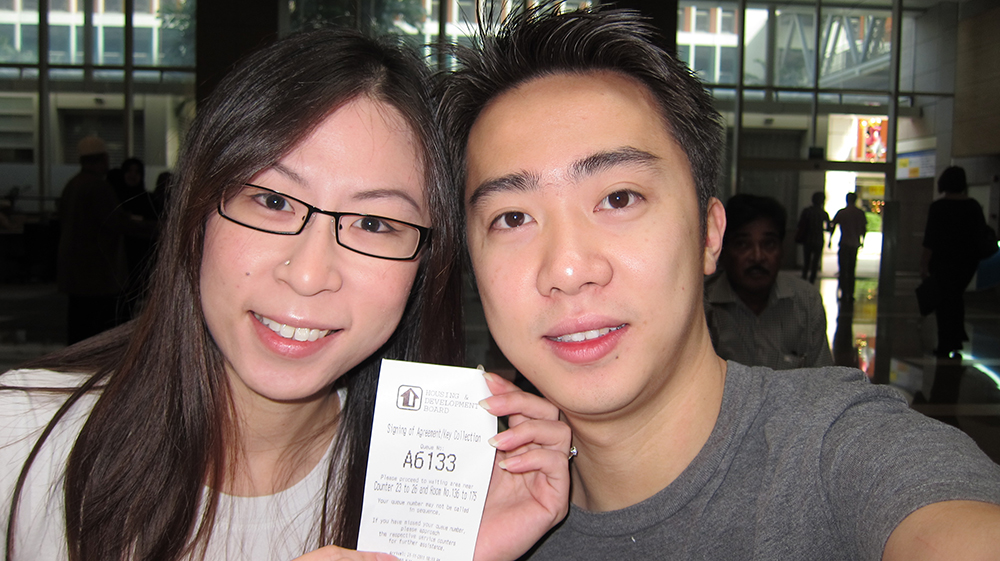 Step 3: Sign Lease Agreement (Level 8)
Wait for your number to be called. The HDB officer will go through the paperwork process and get you to sign all of them.
You should have already decide and discuss with your spouse about the housing loan period if you decide to loan with HDB. Read more here about HDB housing loan. Please note that the maximum repayment period for HDB housing loan is capped at 25 years, or up till the buyer is 65 years old, whichever is shorter.
Thereafter, you will be given a tax invoice to pay the conservancy charge at level 3 before going back again to collect the keys and documents.

Step 4: Pay the Conservancy Charges (Level 3)
Conservancy charges are the monthly service & conservancy charges (S&CC) which is required to be paid every month. They goes towards the maintenance and upkeep of the common property at your estate like maintenance of lifts, lighting, cleaning etc. within the Pasir Ris – Punggol Town council.
After making the conservancy charges at the counter, bring the receipt to level 8 again.
We paid $68.50 using Nets card.
Remember to apply for Giro payment if you wish to do so for future payment to avoid for penalty charges.
Step 4: Collect Your Keys (Level 8)
Here's where the excitement comes!
The HDB service officer will officially hand you the sets of keys and documents in a A4 black folio.
Congrats to you! Take a picture and keep for memory sake!
I forgot about this one.
Step 5: Open Utility Account at SP Services (Level 2)
Finally, activate your electricity and water! It will be activated immediately after you open an account.
Gas will not be activated. You will have to make an appointment with them to get SP service personnel to activate for you after your kitchen stove is up after the renovation.
Keep all your documents and receipt properly.
HOW LONG DOES IT TAKES?
It takes 30-45 minutes depending on the traffic and the appointment time.
Suggested to Read: Here's the HDB Defect Checklist: Bto Singapore you will need. (Download it for FREE)
So we got really excited and head straight to our new house. I've photoshop my unit no away. =)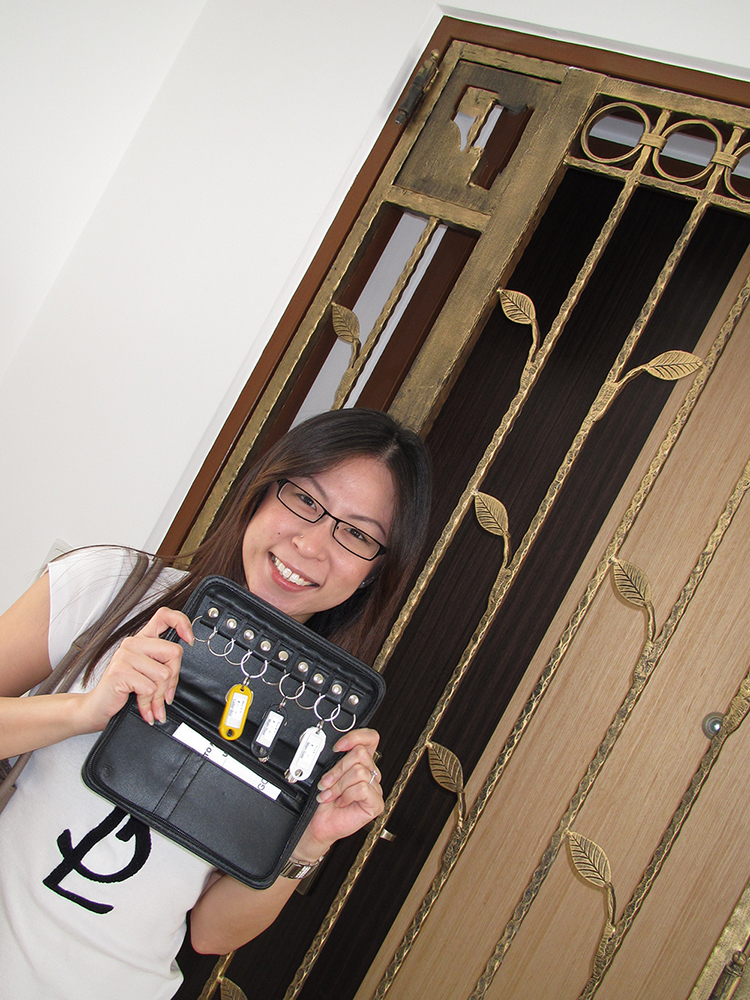 Here's the preview of our door opening ceremony on the same day after collecting the key.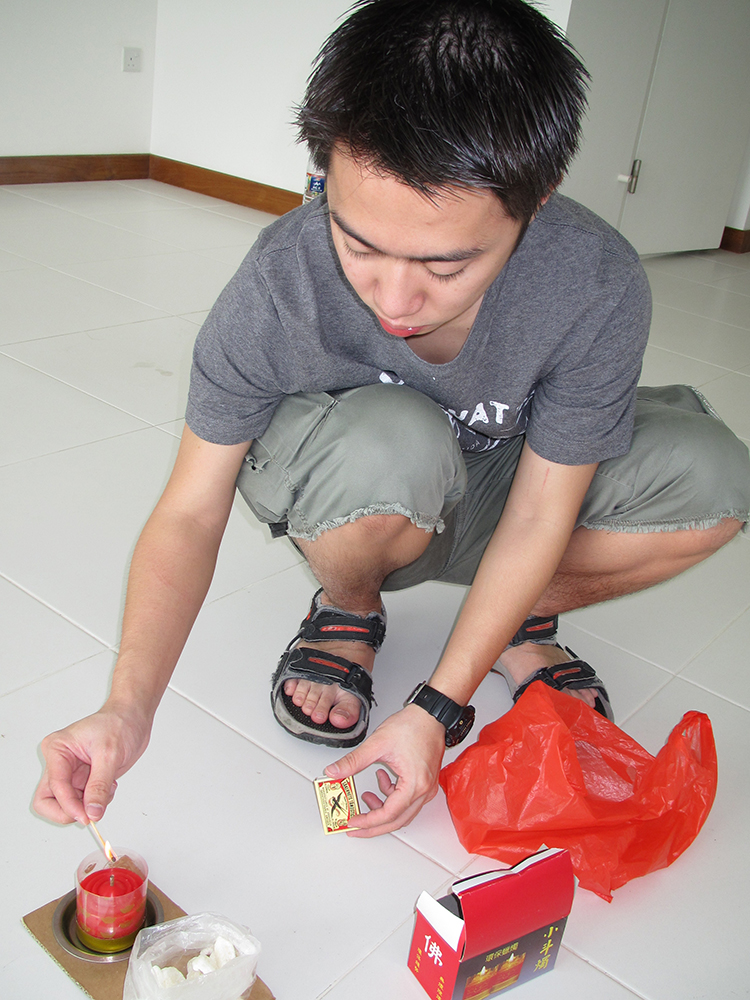 No rolling of pineapple.
My mother in law only provide us with a pack of rock sugar and a red candle. We are suppose to leave it there after lighted up the candle.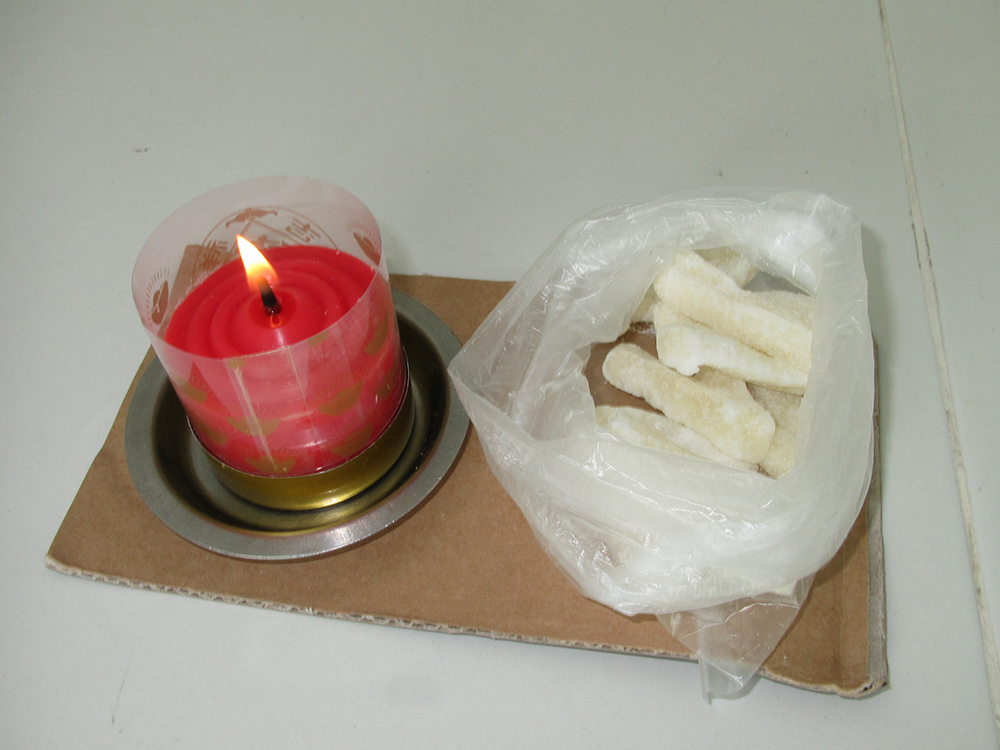 Some preview of our house. Super big living room and we are blessed, bigger than what we had imagined.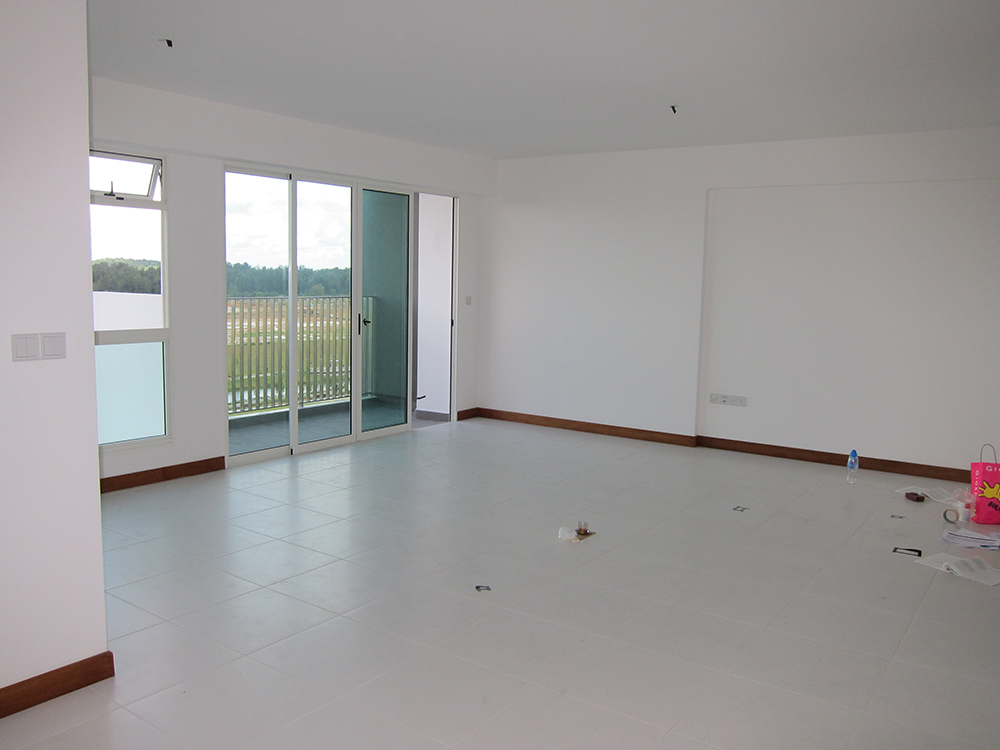 And a nice view too!!!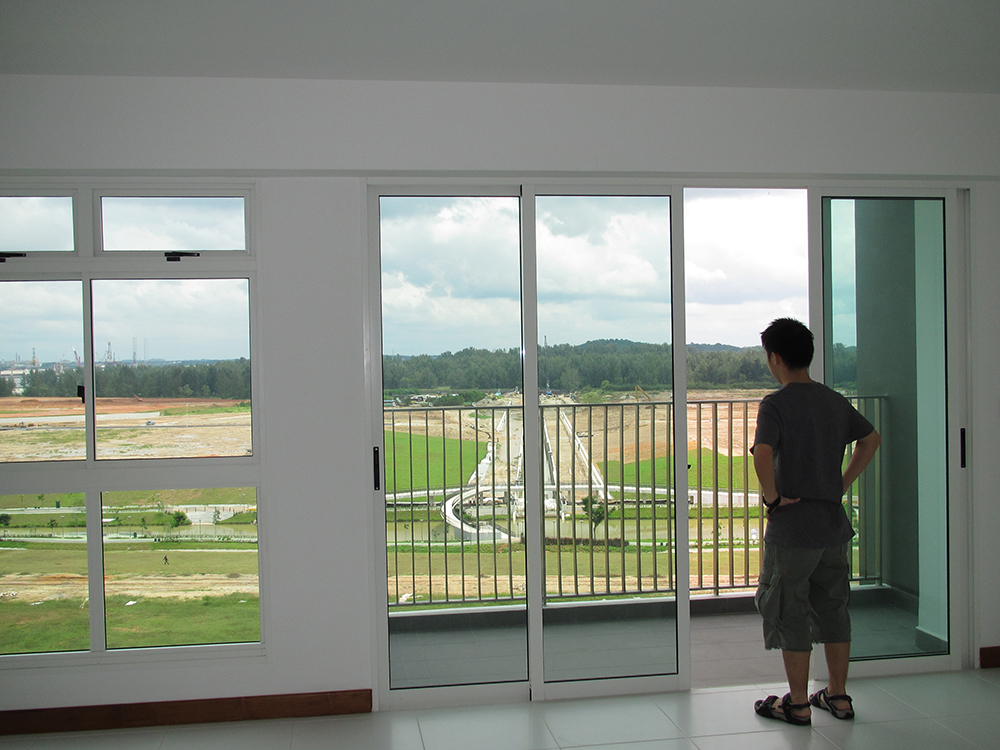 The kitchen and service yard.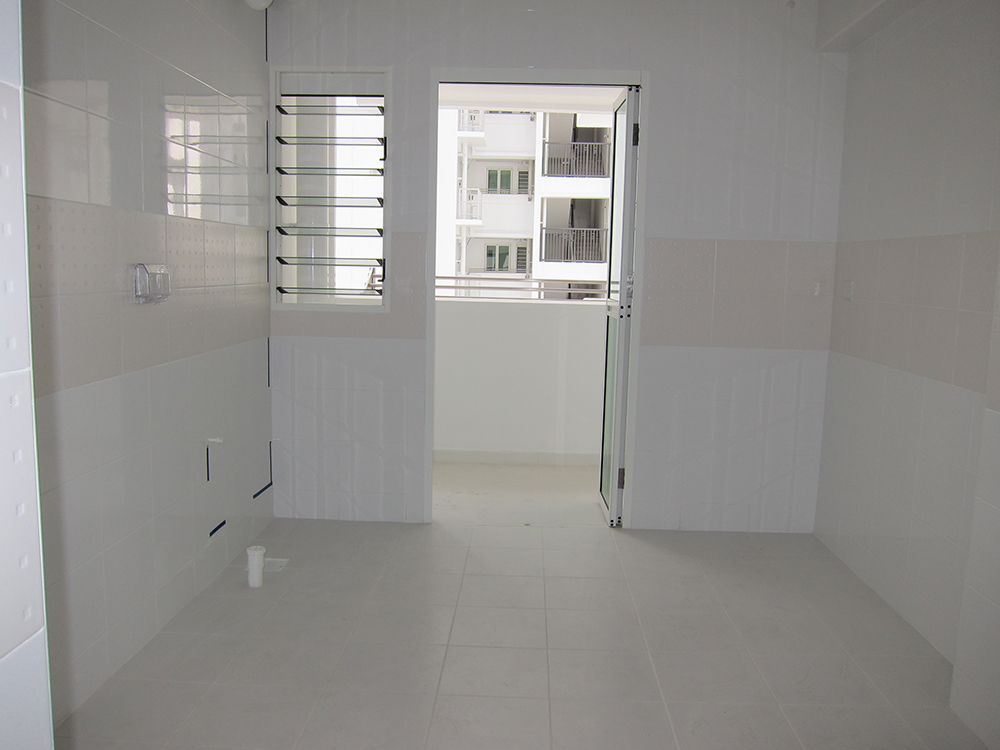 Our master bedroom has a nice view too…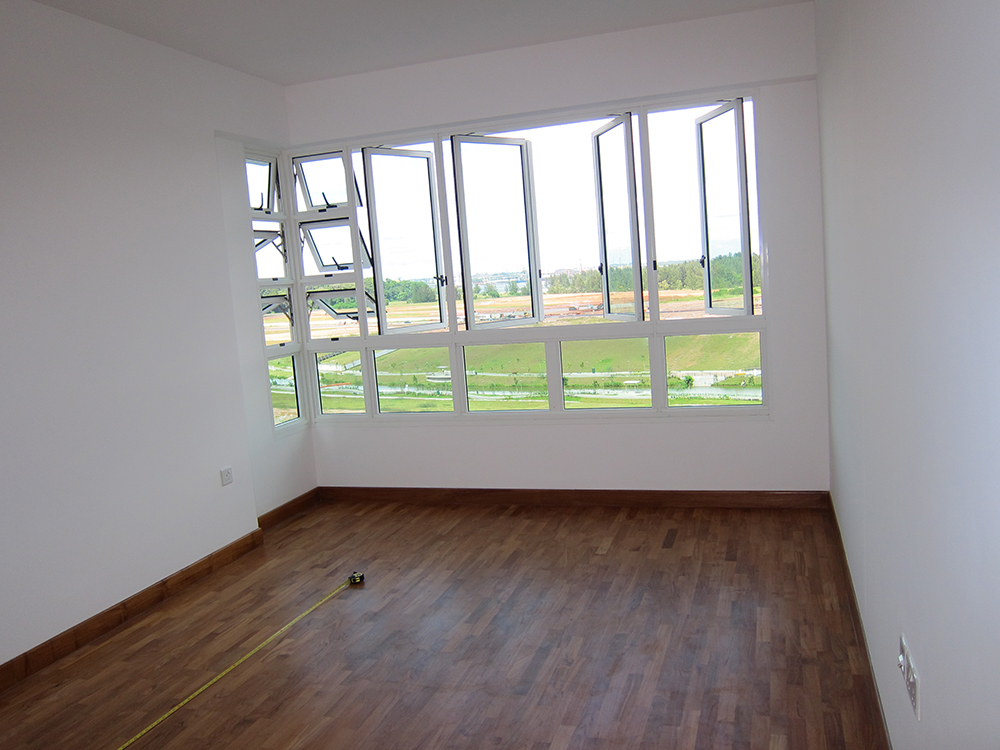 The toilet in our room.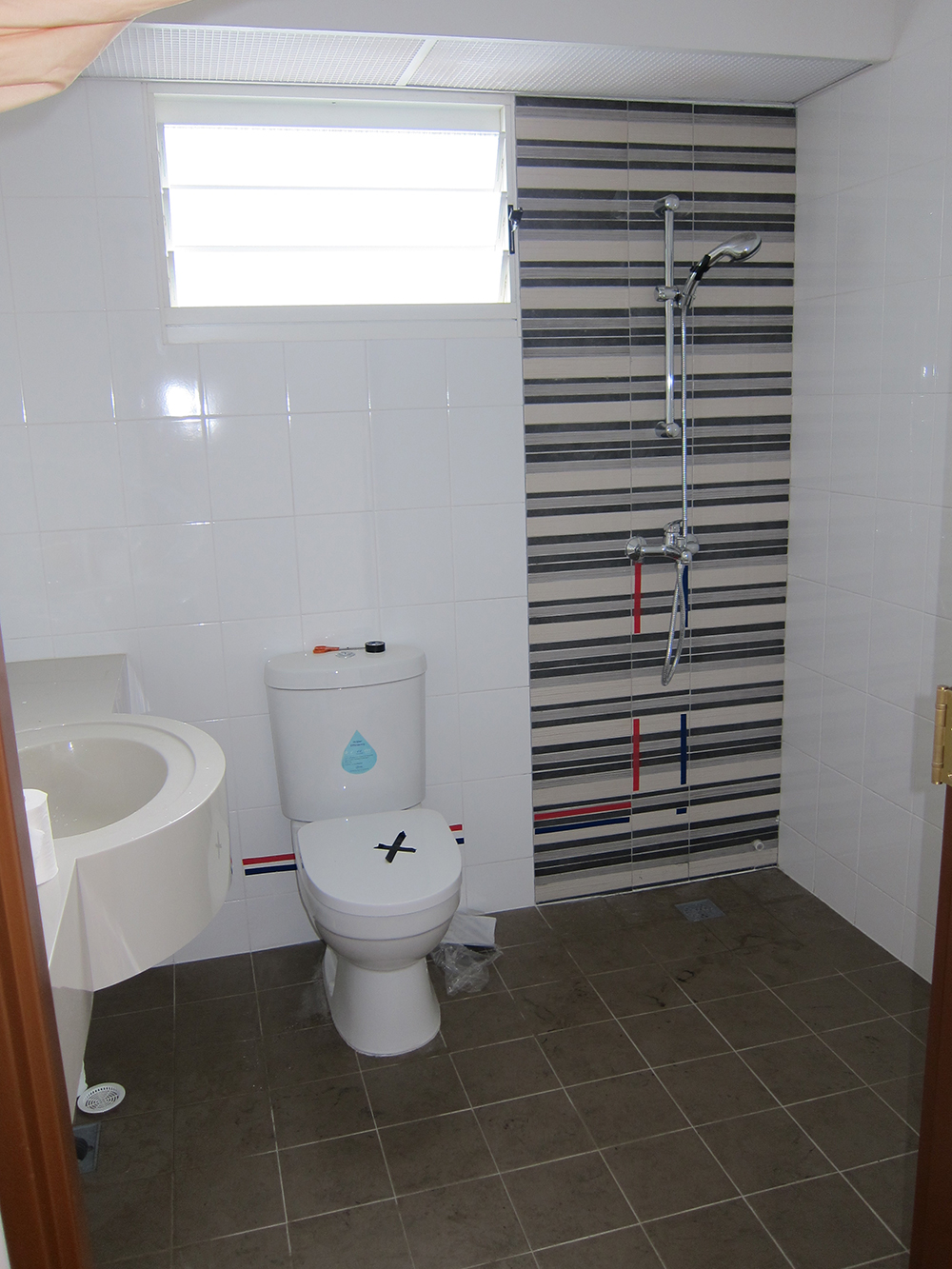 Hope this guide will be of help to you so you know what to expect and prepare for.
Congratulations and a toast to you for finally become the owner of the house.
If you like this post, please click like at the bottom of this page or share it to your neighbors who are receiving their keys soon.
Appreciate it.
Suggested to Read: Here's the HDB Defect Checklist: Bto Singapore you will need.
(Download it for NOW)