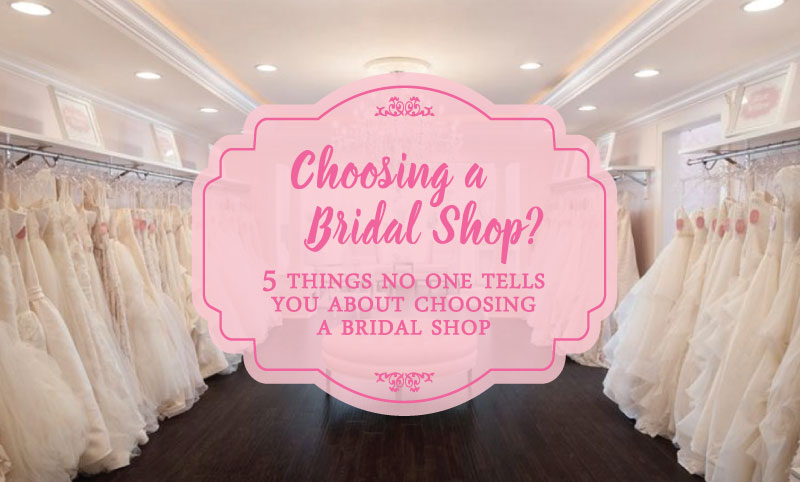 Wearing a wedding dress is definitely all women's dream during their wedding day.
But when it comes to sourcing for the perfect wedding dress, most women made the costly mistakes which could incur more expenses than what they have budgeted for.




Here's 5 things no one tells you about when you choose for a bridal shop.
With the right planning, consideration and negotiation, you could actually save more than what is required.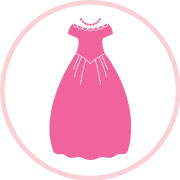 1. It's not just about the wedding gown!
A bridal shop consists of many extras services beside just providing wedding gown rental.
Of course, if you already found your own wedding photographer, make up artist or maybe you just have a simple celebration, you would just need a wedding dress rental and the factors for considerations are probably just the costs or the design of the wedding dress etc.
Otherwise, the bridal shops will have services to offer to you like local pre-wedding photoshoot, overseas pre-wedding photoshoot and actual day wedding package.


2. Always bear in mind about these 3 occasions
The 3 occasions which you may need to wear the wedding gown are:
1. Soleminzation day
2. Pre-wedding photoshoot
3. Actual day wedding (Banquet day)

Having bear this in mind could allows you to consider and negotiate for a better wedding package with the bridal shop. So instead of signing up the package individually with separate bridal shops, you can sign up all 3 services with the bridal shop for a huge discount. This is especially so for couples who are on a tight budget. 

3. Do you need a wedding dress or simple bridesmaid dress on your solemnization day?
What kind of celebrations is involved on your solemnization day? Will it be held at a hotel with many guest invited or will it be a simple celebration?

It's either you would need a wedding dress or simple bridesmaid dress but nevertheless, keep this in mind that you may want to consider and negotiate adding a solemnization gown rental in the bridal package. Sometime, you can even loan it for free if you are signing a big wedding package with them.
Of course, if your solemnization day is held on the same day as your actual day wedding, you wouldn't need any additional dress, which means you could save renting a wedding dress for that additional occasion.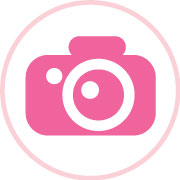 4. Here's what you can look out for and negotiate in a pre-wedding photoshoot package.

This is a little tricky here as it involves many thing to be negotiated with a bridal shop, no matter if you choose pre-wedding photoshoot or overseas wedding photoshoot.
Here are a checklist which you can negotiate with the bridal shop:-
-The sets of wedding dresses and men's suits for a single day photoshoot? (2-3 sets is good enough)
-Can you choose the location for photoshoot? (Tips: Cut down on the traveling time so you get more locations)
-How many return photos? (Soft copy or hard copy return?)
-The no. of chosen photos for photo retouch
-Any coffee book return? (Those candid shots during your photo shoot day.)
-How many photo album? (Dimension and material?)
-Any canvas photo with frame return? Dimension? (You need this to be placed outside the banquet hall)
-Any ornaments, accessories, hand bouquet for loan?
-Hair and make up artist? (Can you appoint?)
-Will hair and make up artist(MUA) follow you through the photo-taking? 
-How many hair and makeup change during the photo-taking if MUA is following you.
-How many photographers do they have? Can you appoint it? Any assistant to follow?
-Any extras gifts they are giving? Photoframe, photocards, posters?
Additional things to note for overseas pre-wedding photoshoot
-Check if there is any additional flight tickets and accommodation that you would need to bear for the photographer. Some bridal shops already have their photographer overseas so you do not have to fork out any additional fees.
-Who is driving? If needed a car rental, how much is the cost?
-Where are the photos or album printed? How much estimated is the courier fees to deliver them to your doorstep if it is printed overseas?

Last but not least, you can try asking for upgrades, free gifts, additional photos, discount etc.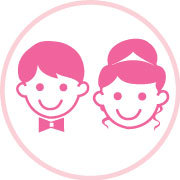 5. Here's what you can look out for and negotiate actual day wedding package

The standard norms is to get 1 wedding gown, 1 evening gown, 1 tea dress, 2 groom suits and 2 pants.
But the question is would you prefer:
1. Off the rack wedding dress or
2. Made to measure wedding dress
Off the rack (OTR): 
It will save you the headache of thinking about the design of your wedding dress and you will not have to worry about how the dress turns out after it is made and wore by you.
There's more variety of wedding dresses to choose from off the rack, it's practically more economic since you wouldn't be wearing the same dress again.
If you decide on OTR, check through the conditions of the wedding gowns. If the bridal shop do a bad job in maintaining and cleaning the gowns, skip to the next shop. You want to choose a wedding dress as though they look brand new.
The other thing to take note is you are not the only one getting married!
This is especially so during peak months like Nov- Dec, where the wedding dress might be mostly reserved by someone else which left you with limited choices to choose from. Someone else may have the same wedding date as yours, so to avoid any disappointment, reserve the gown as early as possible once you have your actual wedding date.
Made to measure (MTM):
You like something special and you've been eyeing for a design that is not available in any of the bridal shop. If you have a little more budget to spend with, prefer to have a right fit of a dress to feel more comfortable throughout the day or maybe your size (Too small or too big) left you with limited choices of wedding dress to choose from OTR, then why not tailor it?
If you decide on MTM, check with the bridal shop if the MTM dress are to be kept by you or to be return to their bridal shop at the end of the day. Of course, most bridal shop in Singapore would get to retain possession of the MTM dress. However, if you really wish to keep it for sentimental value, you are required to pay more for it.
Other nitty gritty stuff to discuss and negotiate in the actual day wedding package:
-2 Groom suit and 2 inner shirt
-Fresh hand bouquet
-Wrist corsage for the bridesmaid
-Flower pin for the groomsmen and father's 
-Do they provide bridal cars or driver? or source your own?
-Bridal car decoration?
-Hair and make up accessories for loan?
-Ring pillow for loan?
-2 hair and make up artist (*Ampoules and eye lashes are usually additional fees)
-Make up trial?
-What is the loan period?
-Actual day wedding photographer 10 hours?
Look at their portfolio to decide, else it might be a better idea to source it yourself.
-Bridesmaid dresses (I think it's easier to negotiate free loan for anything less than 4.)
-Groomsmen's suits (On tight budget, if the groomsmen, your own brothers or your dad does not have a black suits, you can negotiate for free loan.)
Most importantly, do your research, plan well and spend within your budget before you decide taking up with the wedding package. If budget is your concern, sign up during the roadshow and speak to your bridal consultant to give you a customized wedding package.
And always read the terms and conditions of the contract before signing it!